GHL Ion Director Launch Delayed, But is it a Blessing In Disguise?
<!–– ERROR Retrieving Feed 2872 ––> 2513 Imported from a malfunctioning feed
A lot of reef aquarium hobbyists have patiently been waiting for the Ion Directors release but unfortunately GHL has just announced another product delay due to logistical issues caused by Covid-19. But not all news is bad news…
May 7th Statement released by GHL
We would like to inform you about the current situation regarding the delivery of the ION Director. There are good news and not so good news.

Some time ago we informed you about the delayed delivery of the ION Director. The material procurement and logistics problems due to the Corona crisis had led to massive delays.

At that time, we assumed that the delivery could probably start in May 2020.

Unfortunately this is not possible. In the meantime, most of the electronic and mechanical raw materials could be procured and many components have already been produced, such as enclosures and mainboards.

However, at the moment an essential part, the multi-ion sensor, is the main reason for delay. Due to ongoing shortage of raw materials and delivery delays, they could only be produced for prototypes and pre-series devices. Although the available quantity of sensors is sufficient to equip the development team as well as our permanent test systems, several thousand sensors are still needed for the existing pre-orders alone. The production of the sensors is very time consuming, even after material availability, the production and testing takes several weeks. An acceleration of the manufacturing process is not possible without compromising quality and is thus out of the question.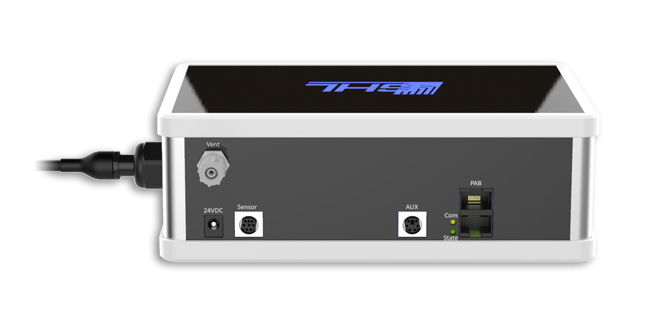 But what are the good news, as mentioned at the beginning?

The past time was used intensively for numerous experiments and for testing new ideas. GHL always has the ambition to perfect products. Although the originally mentioned features and technical data of the ION Director had already set standards, the design could be improved even further.
What has become so much better now?

We are very proud to announce the following improvements:
Only 3 instead of 4 dosing pumps are needed for the measurement – the existing fourth pump of the GHL Doser can be used for any other purpose!
Halving the reference consumption and thereby reduction of the operating costs – instead of approx. 10 ml only approx. 5 ml are needed per measurement and reference!
No more aquarium water is consumed – the complete water sample can be returned to the aquarium!
The measurement is now super fast – currently less than 10 minutes are needed for the complete measurement process!
Fair enough – but when will it finally be delivered?

Since the aforementioned procurement problem already causes a delay anyway, we have decided to start right from the beginning with the latest and best design possible, even if this will delay the delivery even more.

In order to detect and eliminate all potential problems in advance – also with regard to the new design – extensive field tests are planned with our beta testers before delivery. In addition, a safety buffer for possible future procurement and logistics problems need to be considered.

Therefore we are unfortunately forced to postpone the market launch until autumn 2020.
That's a long time – what benefits can GHL offer the pre-orderers?

As a small thank you for your patience and support we will add 1l reference liquid A + B worth approx. 50€ to all currently pre-ordered ION Director (sets) free of charge. This also applies to orders placed via retailers.
But what if I do not want to wait any longer?

We would very much regret if you like to cancel now, but of course you are free to do so. If you wish to cancel, please contact your retailer or contact us if you ordered directly at GHL.
What disadvantages would I have if I cancel now and order again later, shortly before delivery starts?

The pre-order discount can no longer be granted for new orders, so it would be void.

Since the deliveries are made in the order of the orders, you would be supplied later in case of a new order.
I have not yet ordered, can I still do it now?

Yes, orders can be placed at any time. The time of the binding order determines when it is your turn for delivery.
We are aware that we are testing your patience. We apologize for this.
We ourselves can hardly wait for the product launch and look forward to providing you this revolutionary device that will take automation in aquatics to the next level.
<!––NOFDP 2825 ––>